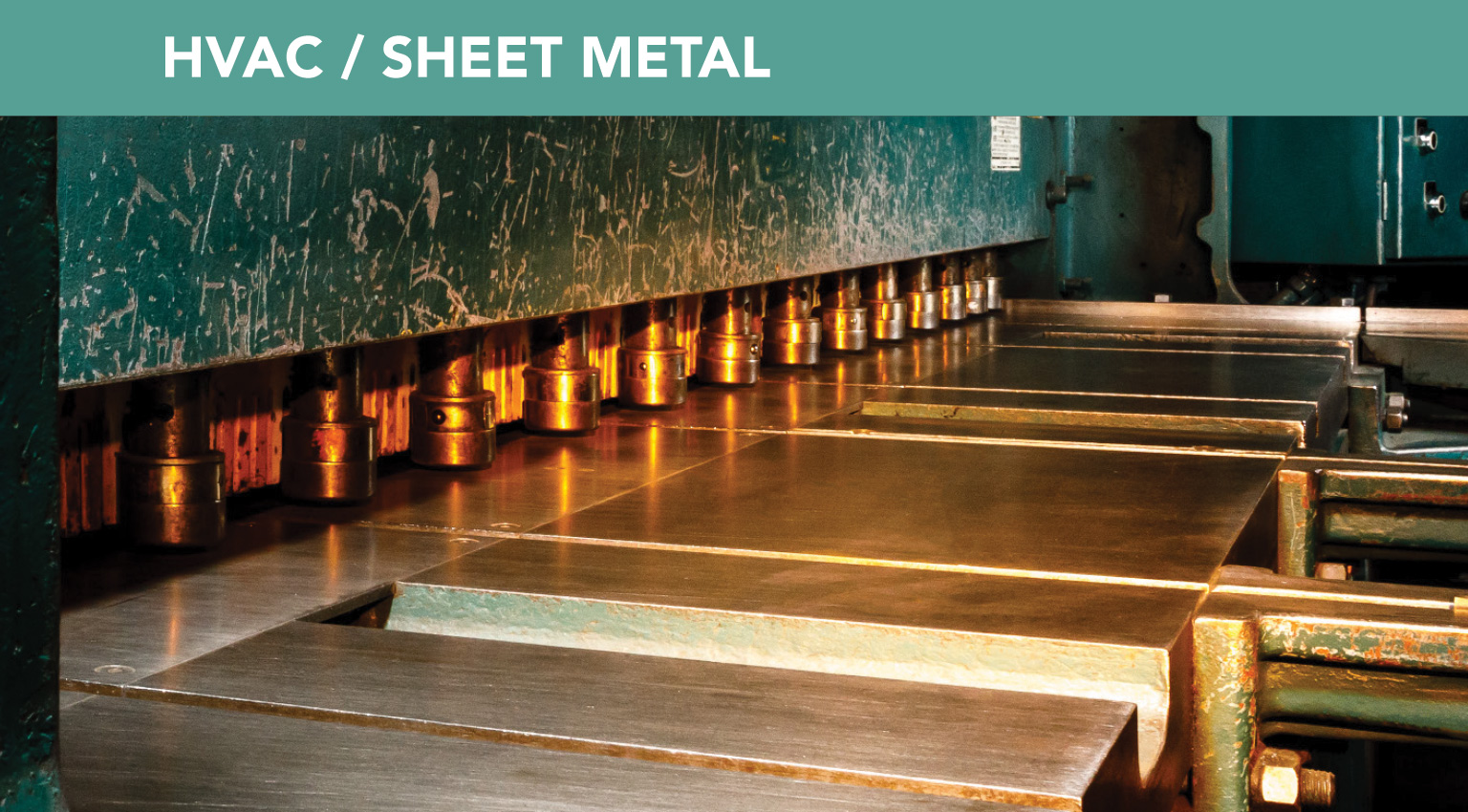 HVAC & SHEET METAL
HVAC is an acronym for Heating, Ventilation, and Air Conditioning. We speak at length on this site about our expertise in this field, and about the high quality standards we strive to bring to every project. At some point you may have asked yourself why? Why all this fuss just to have a little AC when it's hot?
Not to put to fine a point on it, but with the possible exception of the foundation, HVAC is the most important component of a building. It literally brings life to the building in the form of air, both by moving old, possibly contaminated, air out through proper ventilation, and by delivering comfortable, climate controlled air throughout. Buildings and facilities with excellent HVAC have happier, healthier employees who produce better work and have far fewer sick days.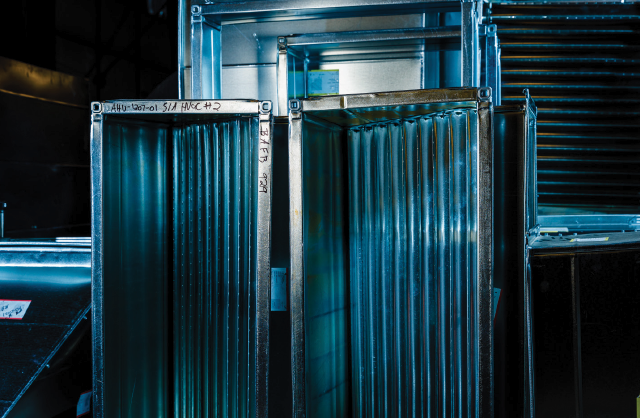 In many of the projects we do, a well designed HVAC system is the difference between life and death. We help design, build, and install HVAC systems that control critical air flow in hospitals and medical facilities. It means something as simple as ensuring sick patients aren't too cold or too hot, to something as complex as managing differing air pressure throughout the building so air flows into, or out of, rooms and areas as necessary when doors are opened. This prevents non filtered air from moving into rooms with critically ill patients, and contaminated air from flowing out of rooms with contagious patients.
We also install HVAC systems for vital research applications, ensuring clean rooms are truly clean, with virtually no dust or other contaminants able to ruin expensive, carefully managed and maintained projects. We ensure that adequate cooling is available at all times keeping critical equipment running without interruption.
SHEET METAL FABRICATION
All of the above would not be possible without sheet metal. Properly fabricated sheet metal forms the vascular system of your building or facility, allowing the perfectly climate controlled and filtered air to be delivered where necessary, and ensuring proper ventilation throughout.
The problem with sheet metal duct, is that it's almost always hidden within your building's walls. Worse, unlike plumbing, there are rarely any tell tale signs, like water stains, to indicate problem leaks or improper venting. If you do finally manage to identify that there is a problem somehow, it can be an enormous undertaking to isolate exactly where the problem occurs. For this reason, it's absolutely essential that the sheet metal duct and fittings installed in our customer's facilities are expertly fabricated, correctly installed, and properly inspected.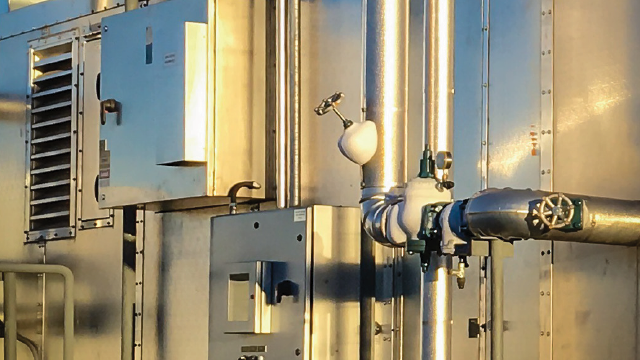 If you have an issue with your HVAC sheetmetal, the consequences can be catastrophic. The most energy efficient air handler in the world will cost a small fortune to run if air leaks throughout the building. If leaks or poorly installed duct work prevent adequate ventilation, staff can have health issues. Hot or cold air, leaking or venting in the wrong areas can damage equipment and ruin servers. These are problems that can haunt a building for years before they're identified, even leading to sick building syndrome.
With our experience, we ensure that the vital HVAC systems in your building are efficient, reliable, and cost effective. Our sheet metal workers from Local 9 are the best in the business, and can be relied on handle your project expertly. The sheet metal that makes up the delivery system of HVAC is fabricated by us, installed by us, and carefully inspected and tested by a team of experts. Your buildings and facilities will remain warm in the coldest winter, cool in the hottest summer, and always filled with fresh, clean air.